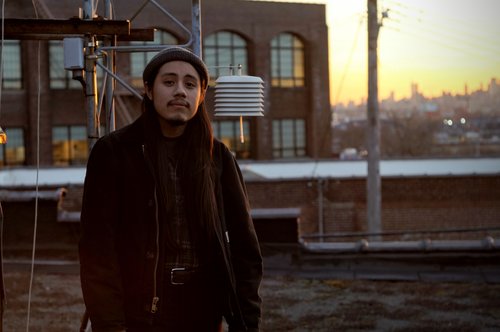 Tony Baizan
DIGITAL STEWARD Photographer 2017-present
Bio
Despite being born in Brooklyn I prefer to say I was born in the Bronx. Growing up in this borough with all its challenges and history is what I will say has defined who I am. I credit The Point CDC's after-school programming with helping how I identify myself. I am a documentary photographer and Hunts Point digital steward and wherever I go, it remains true. In my family, communication is difficult. Cultural differences, past traumas, and instability have all made the idea of the community almost foreign.
After joining the Hunts Point Digital Stewards and learning more about community technology such as mesh networks is where I started to grasp the importance of a community in order for these systems to work. Even the greater internet would not be what it is today without the involvement of many people. Its function is to share, not take. I hope the future of the internet will consist of more community-based projects that are focused on what the individual can do for others. Maybe it's more mesh networks or something entirely different.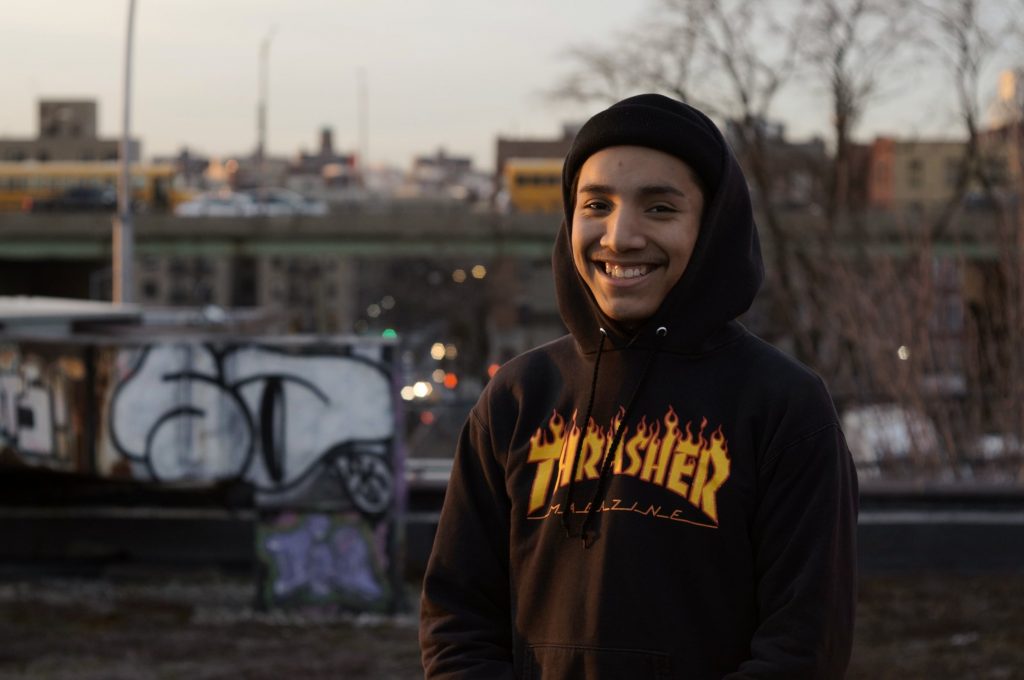 Christopher Baizan
DIGITAL STEWARD Film Student 2017-present
Bio
I was born in Brooklyn and grew up in the north side of the Bronx, while my mother was in Mexico. We stayed in Bedford for at least 10 years and then moved to Soundview that is when I took interest in photography which led me to THE POINT. I took interest in technology in middle school in an after-school program where I learned how to use a 3D printer and how to learned how to fix them as well, I continued the program for a couple of years and then the school wouldn't fund the class. I stopped for 2 years then took an interest again in high school, we now participate in a monthly competition where we build robots to compete in matches.
I found the Digital stewardship through my brother when he mentioned it to me after his music class. I took up the offer and now I am a member of the group who will help out the community during natural disasters, by installing PNK's around the neighborhood of Hunts Point to help with communication.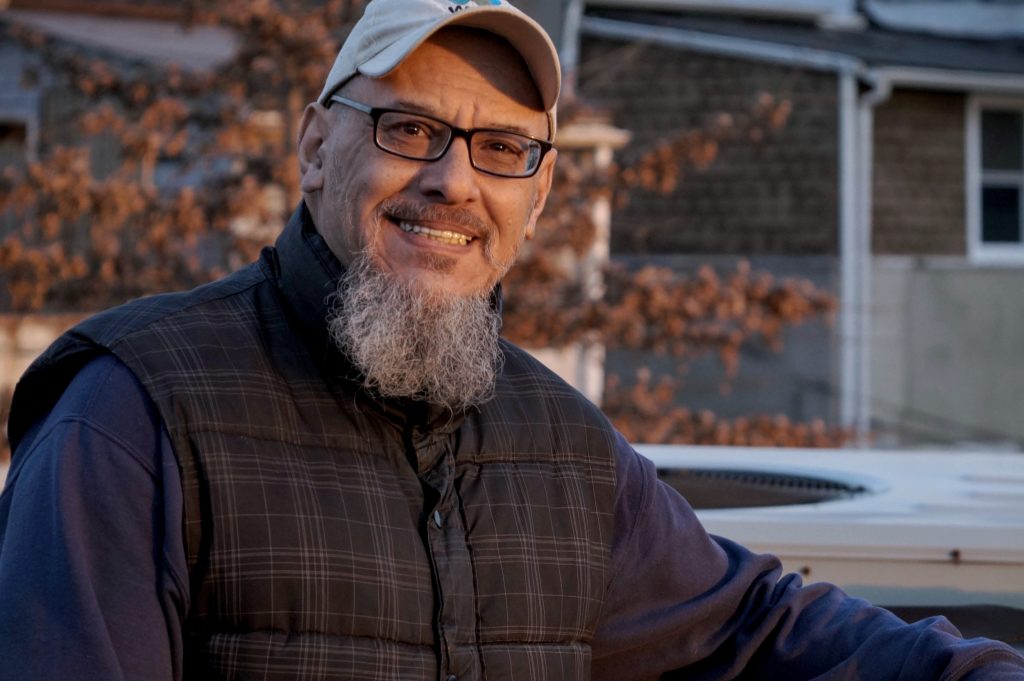 William Marshall
DIGITAL STEWARD Poet and gatekeeper of technology 2017-present
Bio
I was born in saint en Laye, France. My father was in the air force working as a police officer, my mother was a stay home mom and I  grew up in great falls,Montana went to school until the sixth grade there, the school here in new york, had an interest in recording musical shows great from the tv, does anyone.. remember a VCR recorder ? Hobbies reading …found the digital stewardship program by hanging out at the point. The future of the internet will be easier for people to achieve great things.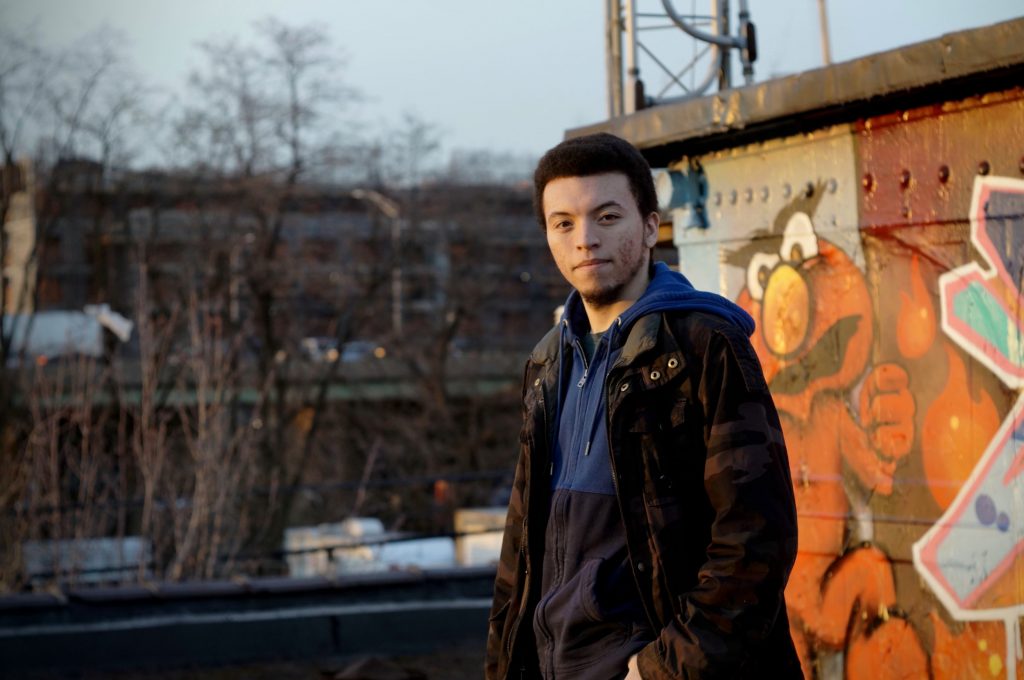 Gilberto Romero
DIGITAL STEWARD
Gamer, programmer, college student
2018-present
Bio
I was born in New Rochelle, Mount Vernon, New York. My father was born in Harlem, Manhattan while I think my mother was also born in New Rochelle, not entirely sure. For the majority of my life, however, I have and still, do live in the Bronx. My father's family roots are in Puerto Rico and the Dominican Republic while my mother's family roots are also in Puerto Rico but differ in that Spain and Germany are also included in said roots.
My first school was in Harlem. Sometimes I would visit my father's grandparents before they moved to Connecticut after school. I only stayed there for pre-k until transferring to a much closer school by the name of Bronx Little School from kindergarten to 5th grade. It was in the Bronx, much like my middle school I went to I.S.217. I went there from grades 6 to 8. High School was closer to the edge of the Bronx, found near Woodlawn. For grades 9 to 12, I went to the High School of American Studies at Lehman College. Breaking the trend of being in the Bronx, I am currently attending Hunter College found in Manhattan. My first interest in technology began long ago, however before I was even in school when my uncle introduced me to an iMac loaded with games. Deeper interest wouldn't occur until I was 12 and had access to a terminal to create programs in. Self-taught in the language Lua, I would go on to the program to this very day. I've been heavily influenced by the experience as my intended major currently in Computer Science with my goal of becoming a professional programmer.
I found out about the Digital Stewards programs through my sister who had pointed out that the point had a technology program that might interest me. I decided to check it out and ended up sticking with the program for almost a year now. I haven't learned much in terms of the internet or technical terms and protocols, but there was much learned with the hardware of putting small-scale servers and networks together. Even something as small as crimping an Ethernet cable has assisted me recently to repair a cable at home. I can confidently say that all I've learned here has real-world uses and is indeed practical for other related fields as well. For the future of the internet, I'd hope to see us get to the point that it becomes universal in access and is free to those who can't necessarily afford it. I believe we're already headed in that direction, and luckily my participation in this program can help that goal.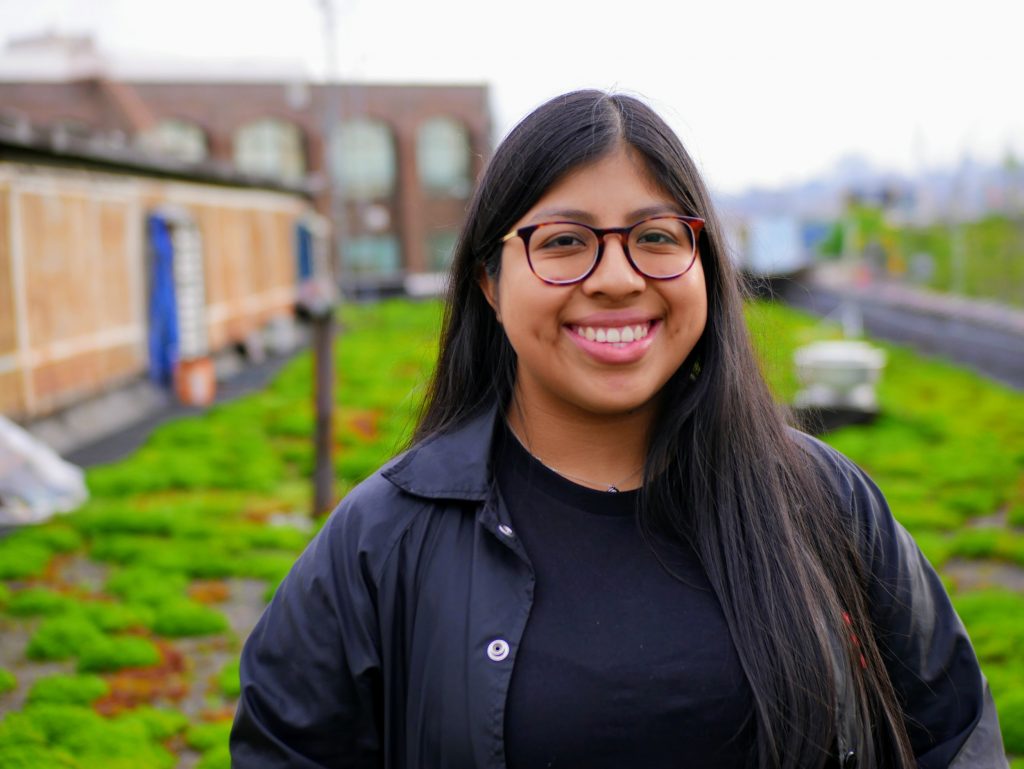 Emily Kristine Chavez
DIGITAL STEWARD
college student
2018-present
Bio
My name is Emily Kristine Chavez. I was born and raised in New York. I live in Mott Haven, Bronx and I'm the youngest child to Cristina and Elenio Chavez. I've lived in the same home for all my life, and my hard working parents have worked to maintain the roof I have over my head. As the youngest child, I've always felt like I had some big shoes to fill in. Regardless, my parents have always supported my passions and hobbies—whether it be buying me sketchbooks for drawings or journals for poetry. The support of my parent has always been a motivational factor to me, and with their help I am a proud first generation college student.
I attend CUNY Baruch College. I plan on majoring in Computer Information Systems on a Data Analytics track, and later on in my career I aspire to be a Data Scientist. I encountered my first experience with Hypertext Markup Language (HTML) and Cascading Style Sheets (CSS) the summer before my first year of high school. I wanted to post my poems online, and the platform I was using allowed you to customize your profile with HTML and CSS. I learned both these languages myself in order to try to convey my personality on my profile. I wanted all things I created to be representative of myself, and at the time this was just a way of expressing myself. Later on, I joined my high school's Girls Who Code program and things evolved from there. As a pastime, I enjoy being a part of a stationery community. I often experiment with different types of pens and note taking styles, similar to the current bullet journal trend. I am often the one to enjoy going school supply shopping no matter which point of the school year we are in. My love for stationery has also transcended into my new year's resolutions for the past two years. Last year I taught myself how to write with my left hand (since I traditionally write with my right), and this year I am teaching myself calligraphy.
I learned about the Digital Stewards program through my friend, Nayeli. As I was finishing high school, I wanted to join a program that allowed me to meet new people and learn new things. Through the Digital Stewards program, I have been introduced to mesh networks through portable network kits. Everyone at the program is very encouraging and helpful. I've learned how to rewire Ethernet cables and about mac addresses. I believe that I'm learning about a side of technology I wouldn't have had direct exposure too in other programs I've been a part of. I hope to see a sustainable internet for the people at Hunts Point, and in other communities like it.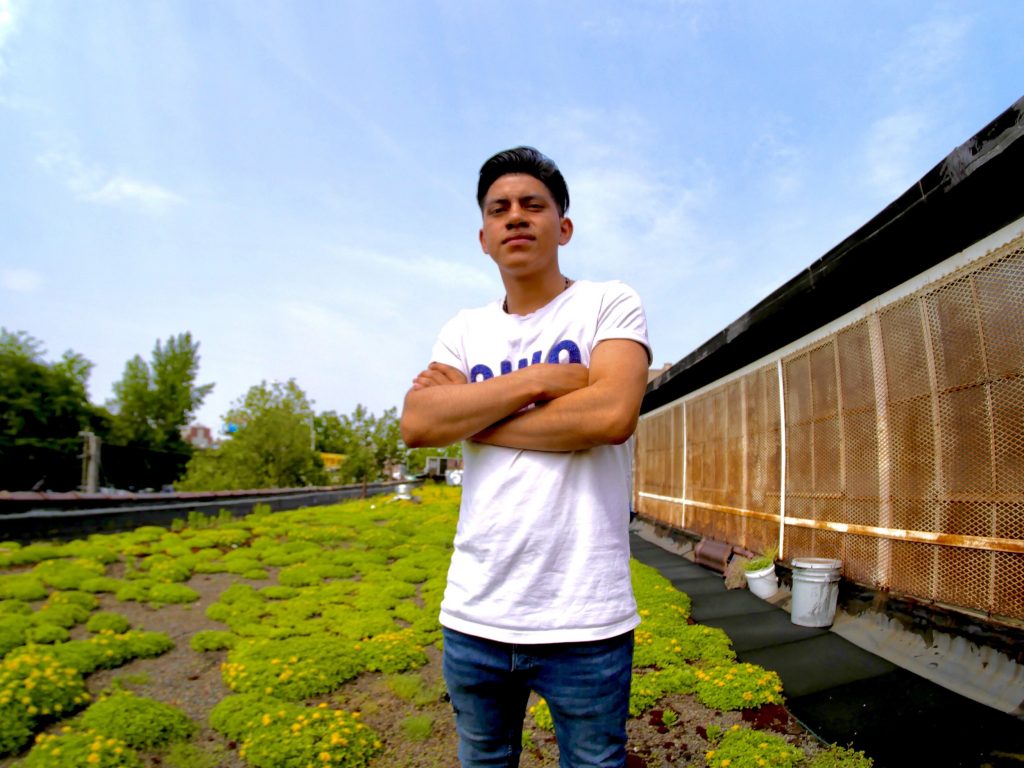 Luis SAula-Guasco
DIGITAL STEWARD
Website Designer, college student
2017-present
Bio
My name is Luis Saula, I was born in Ecuador. I arrived here in USA when I was 14 years old. My parents are farmers in a small town in Ecuador.
In Ecuador I attended school until 9th grade (School:UNIDAD EDUCATIVA INTERCULTURAL BILINGUE SUSCAL). I graduated from high school here in New York (School: PAIHS at Monroe). Now I'm majoring in Computer System for four years (bachelor's degree) at City Tech (New York City College of Technology). I'm majoring in this field because technology is amazing meaning that with technology you can do almost everything. Nowadays, technology is almost used for everything, for this reason I, as a member of the technology field, would like to contribute more resources, in such a way to benefit society. As a distraction I like to go out, play guitar, write songs, travel and explore new things.
I found out about the Digital Stewardship thanks to the organization called Service Corps. So far I have gained more experience in the design of websites, using different editing platforms, such as Squarespace and WordPress. As future of the Internet I see that is going to benefit everyone and everything. Benefit everything and everyone because Internet provides us useful information, and knowledge.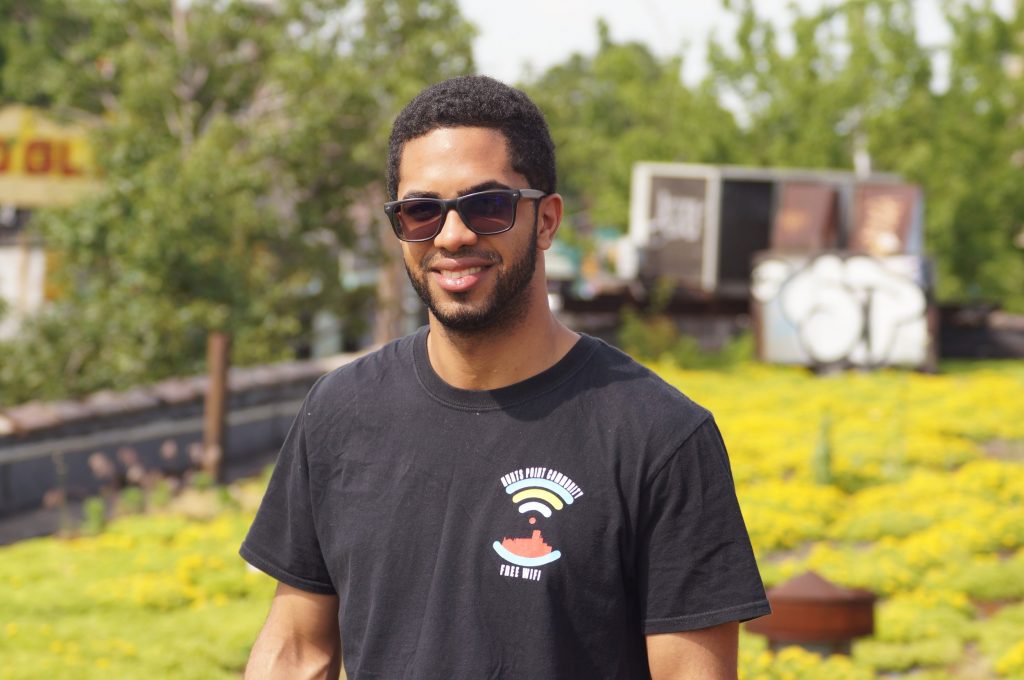 Miguel Santos
DIGITAL STEWARD
college student
Bio
I was born in the Dominican Republic in the city San Francisco de Macoris. I grew up with my mom since my dad moves to New York when I was only two months. Both of my parents are Dominican. Years after, I and my siblings along with my mom came to New York in 2008.
I started school in seven grade at 171 Abraham Lincoln in Brooklyn. Then, I move to uptown Manhattan and begins to assist to the Middle School 322. Upon graduation, I went to Gregorio Luperon High School where I started to see and experiment technology. I took two robotic class which were really fun and interesting. On the other hand, my hobbies were art, painting, and baseball.
In the Digital Stewardship, I found a lot of valuables information. I have learned about the importance of a network that can be available to anyone in the case of an emergency. I learn how to crimp a cable. In the future of the internet, I hope to see more free Wi-Fi available in the community. Also, I see more young adults taking advantages of learning the process to built a free network.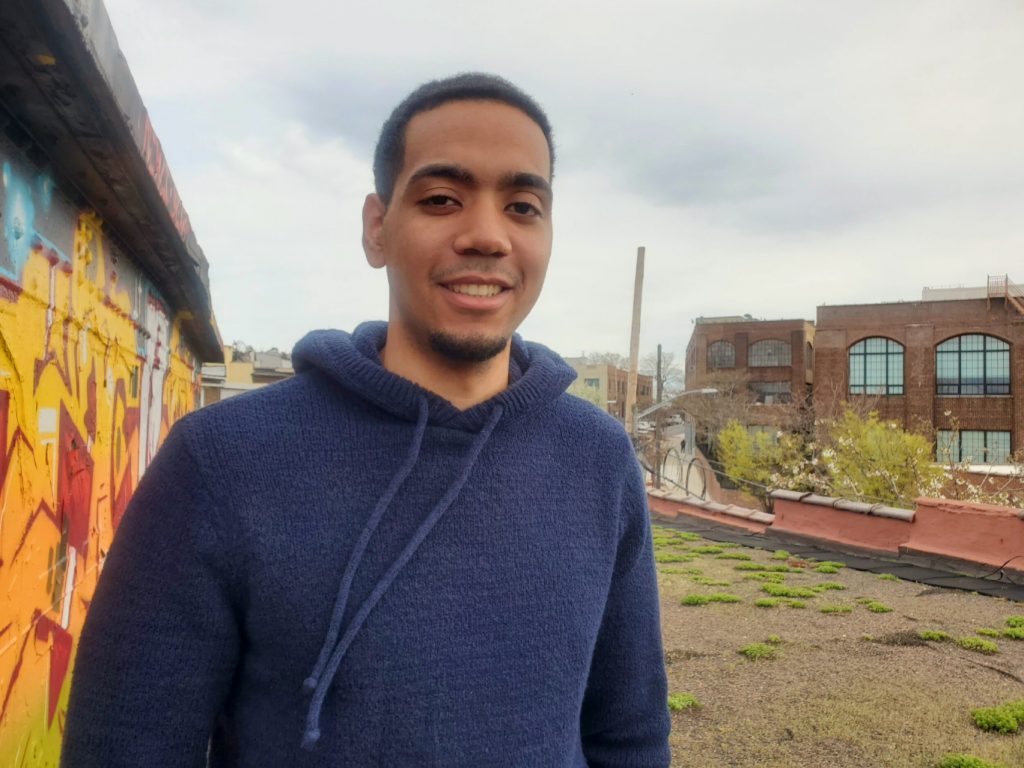 Joel rodriguez
DIGITAL STEWARD
Website Designer, college student
2020-present
Bio
My name is Joel Rodriguez. I was born in the Dominican Republic but raised in Brooklyn, New York. I am the youngest child of four siblings. My parents are hard working and believe that education is very important. My parents provision, moral values and educational support has been the greatest motivation in my life.  
My love for technology plays a large role in my life. I love technology because it's the triumph of the human intellect. The more I study and understand technology, the more I feel that nothing in the universe is out of reach. Technology is at the core of not only my profession, but most of my hobbies. Due to its vast ubiquity, there is very little that is not affected by technology in some way, shape or form. My middle school and high school main focus was technology which led me to take a bachelor degree of Computer engineering at New York City College of Technology. 
I found out about the Digital Stewardship through a program called Service Corps at my college. Studying at college gave me the background theory on how a computer network is built and configured but everything came to practice at the Digital Stewardship program. In addition, to computer networks I also gain experience in graphic/web management. I have learned these skills: Squarespace and WordPress management, configuring software and hardware devices, video and image editing, managing the internet connectivity and physically wire a network with routers and switches. These skills are very important in professional development and most importantly helping the community. Overall the Digital Stewardship program has shown me the importance of a network and free Wi-Fi available for a community incase of an emergency.