THE HUNTS POINT COMMUNITY NETWORK
Since 2017, the Hunts Point Community Network (formally the Free Hunts Point Community Wifi Mesh Network) has offered a free wireless Wifi mesh network for the Hunts Point community that is resilient, community-owned and managed by local residents and businesses.
---
What is a wireless Mesh WIFI Network?
A wireless mesh network is designed so that small devices called "nodes", which are commonly placed on top the building or in windows, can send and receive data and a WIFI signal to one another without an internet connection.
---
BENEFITS
Additional internet Line at no cost
Communication before , during and after a climate event
Subsidizes the whole community as mesh network grows
Locally grown tech industry
---
How to Get Involved?
For more information on how to host a node on a Hunts Point business or in a residence or any questions regarding the Hunts Point Community Network project contact, Sharon De La Cruz at sdelacruz@thepoint.org
---
HOW CAN YOU SUPPORT
Residents
Hosting a node and sharing the connection with your neighbors
Attending Community Tech workshops and meetings to be informed about the network
Sharing what you learned about Community Technology with your neighbors, piers, and family members
Not-For-Profit Organizations
Offering space for Community Tech Workshops
Informing community members about the benefits of community wireless
Leading campaigns about Digital Justice and related subjects
Offering WiFi spaces for community members to have access to the internet
Hosting backbone infrastructure by lending rooftop space
Business
Donating space to host rooftop nodes
Participating in the Community Tech workshops
Everyone
Attending workshops
Sharing everything you learn about tech and the network with your neighbors, employees, family members, etc.
Sharing your ideas, space, money, or time to the development of a community network for your neighborhood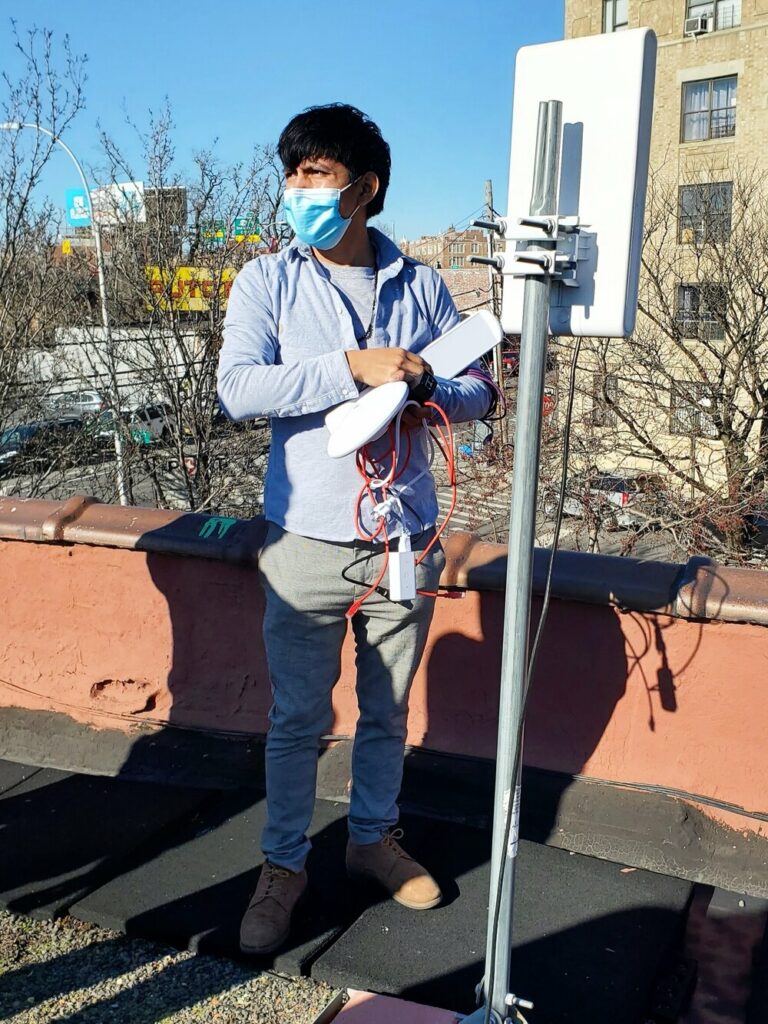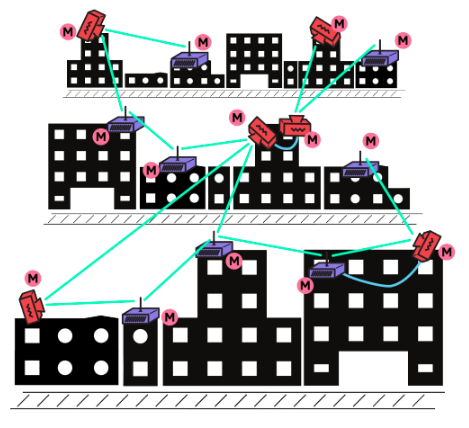 This solution uses both directional and omnidirectional routers set up as Mesh Nodes. Several are linked together with Ethernet cables to bridge parts of the network. Note how the signal routes "around" the difference in height in the buildings by bouncing back and forth between the rows of buildings.